Products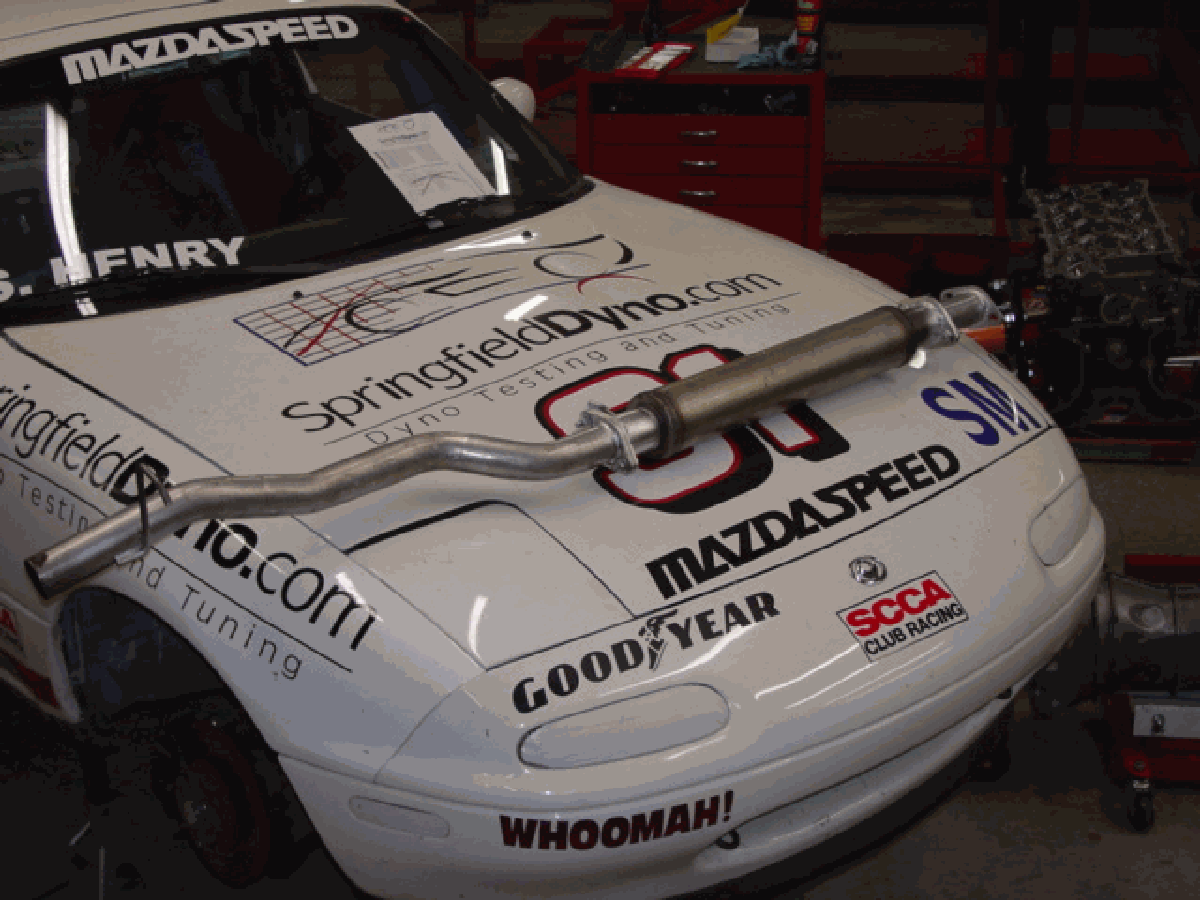 Even after many years, this is THE EXHAUST to have.
At the 2006 SCCA Runoff's this exhaust qualified 1st, 2nd, & 3rd, Set the fastest race lap, and won the National Championship Race.
On the 2004 ARRC winning car, this system produced 2hp and 2lb. of torque more than the expensive motorcycle style system that was used to win at Road Atlanta.
This system also produced over 4hp and 4lb. of torque more than the Mazda Comp system.  Click photo for more information or visit
www.saferacer.com
to purchase.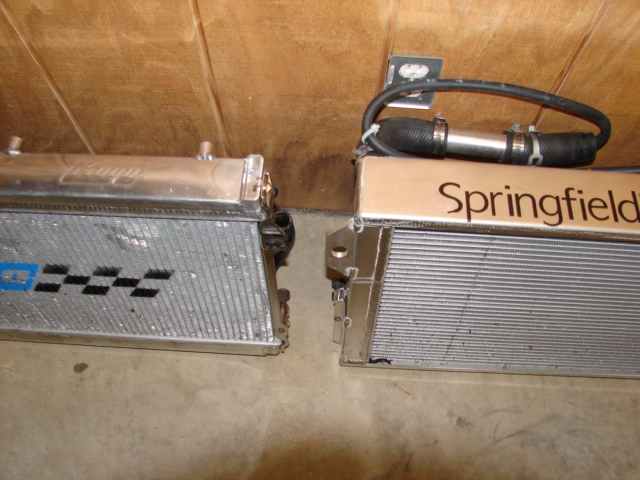 Springfield Dyno Spec Miata Radiator Available July 2007 from SafeRacer.com. Lower water temps, lower intake air temps, and less weight than the 54mm Koyo. Test report and data below. Please make all possible efforts to completely isolate from the chassis with rubber mounts etc. There should not be ground path from the radiator to the chassis. This can be difficult due to the size of our system, but we are not willing to trade performance for easy of installation. Our systems are made in the USA. None of our cars have developed any leaks. Even the development test mules are still going.  Click photo for more information or visit www.saferacer.com to purchase.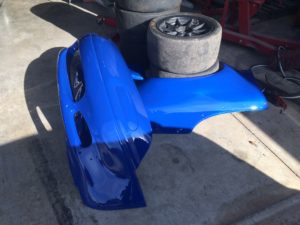 NA and NB fiberglass wide body parts.  Fenders, bumpers, air dams, splitters, hood, trunk and other panels.   E-mail for details