1.6 FP Miata Taylor Racing Elite Dog Box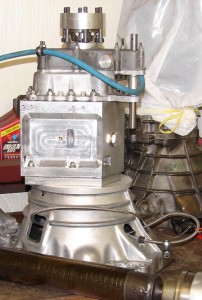 1.6 FP Miata
Taylor Racing Elite Dog Box
Built for Pratt Cole by Craig Taylor.
2 events for Pratt, and 4 events for me.
Taylor refresh 2 events ago.
Very Light, Be ready to add lead to your car..  I took out about 75 pounds when changed tranny.
Uses Mk5 gears, two extra sets included.
Can include miata bell housing
Can include carbon fiber driveshaft and diff flange for miata
Can include trans mount for miata.
Includes that cool shifter… don't remember the name, but it's fun to watch.
Most Elite upgrades.
Cooler not included, but recommended for cars over 125 RWHP
Very similiar to trans used by Jon Brakke.
Reason for sale:  purchased bigger trans with visions of big/heavy/newly classed EP car in future.
With all Miata equipment:  $SOLD$$$$   4850.00
Trans and shifter only:  $SOLD$$$$$      3850.00
Regards,
Sam Henry
417-880-0916